Before she left for the North Pole, our Elf on the Shelf, Ginger, left a pair of Taylor Swift tickets as Jolie's big gift.
It was the talk of the house for months. And while the big day seemed to take forever to get here, it finally arrived last weekend.
To make sure she had the whole Swiftie concert experience, we picked out the perfect outfit, decorated a poster and grabbed some glow sticks.
(this Mom did her Google homework about what a TS concert entails, obviously)
We arrived in Nashville Friday afternoon and immediately started getting ready. After the primping and spraying of body glitter (a girl's gotta sparkle, duh!), we went downtown for an early dinner and picture taking.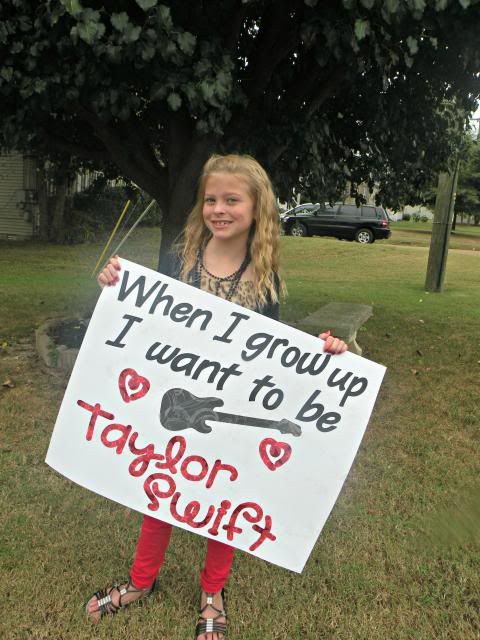 truer words have never been spoken..
J was so exited during dinner she was literally bouncing off the seat. She barely sat still long enough to eat anything and kept asking us what time it was, worried we were going to be late for the show.
While waiting on our food, Jolie looks at her Da and myself and says, "This is pretty much going to be the best weekend of my life." I melted.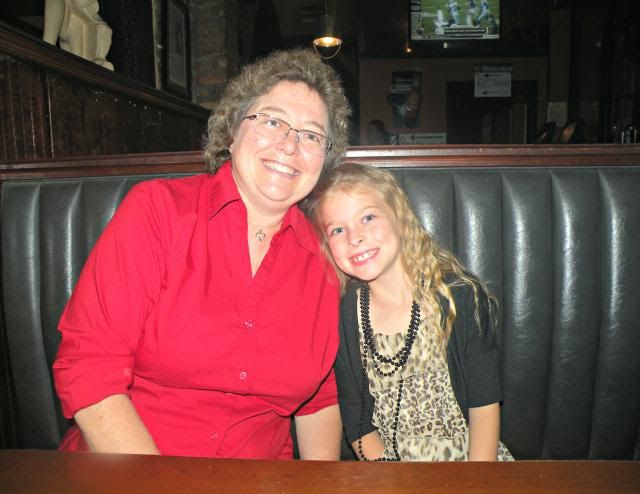 Jolie and her Da-- my other Mother-in-Law, Joe's Aunt.
If I thought I had an over packing problem, it's nothing compared to Miss Swift. She has at least 7 tractor trailers for her show set. SEVEN! They lined two streets surrounding the arena.
After two warm-up acts and MUCH anticipation, the main act was ready to take the stage. I will say that both of the warm-ups were talented, but it meant that Taylor didn't start til almost 9pm. Knowing part of your target audience are young girls, that's entirely too late to start, imo.
Regardless of how late it was, once the lights dimmed and the music started, I only had one thing on my mind. The look on my sweet little girl's face the moment she saw her idol in person. She wasn't looking at a tv, watching a YouTube video or listening to the radio. She saw a real person on stage, singing the same songs she's lip-synced in her bedroom.
She was in heaven.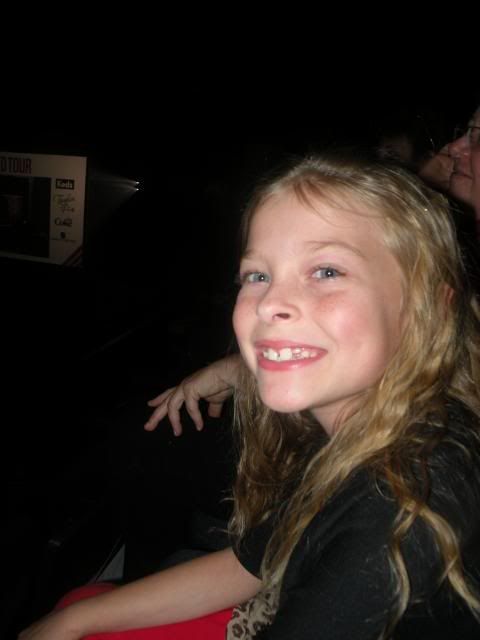 After the second or third song, I realized WHY there were so many tractor trailers carrying stage stuff. This girl changes after practically every song. And her dancers stage after every song.
I think this was the costume for "Love Story"
It's common knowledge that Taylor likes having guest appearances during her hometown shows by her fellow country music singers. Thursday night's guest was Luke Bryan, Saturday's was Hunter Hayes, but our night? We heard Rascal Flatts.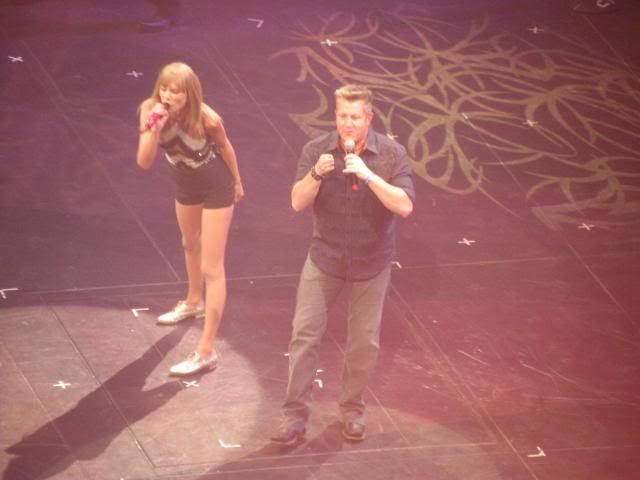 singing "All Too Well"
This was during the finale. Anyone need some glitter?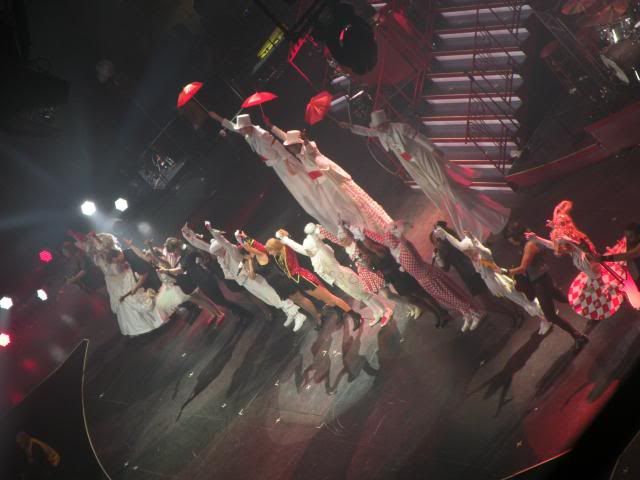 Say what you will about Taylor's music.. it's not everybody's cup of tea.. but that girl is one helluva of a performer. She's engaging and energetic. She tells stories about the music and her life. I even found myself singing along in spite of myself.
Music is such a big part of who I am. I love that I got to share this moment with my favorite little girl.