On Monday, this little princess was home with a sinus cold/bug/flu like thing. We spent the day snuggled and watching movies. She also had the sweetest nurse maid by her side all day.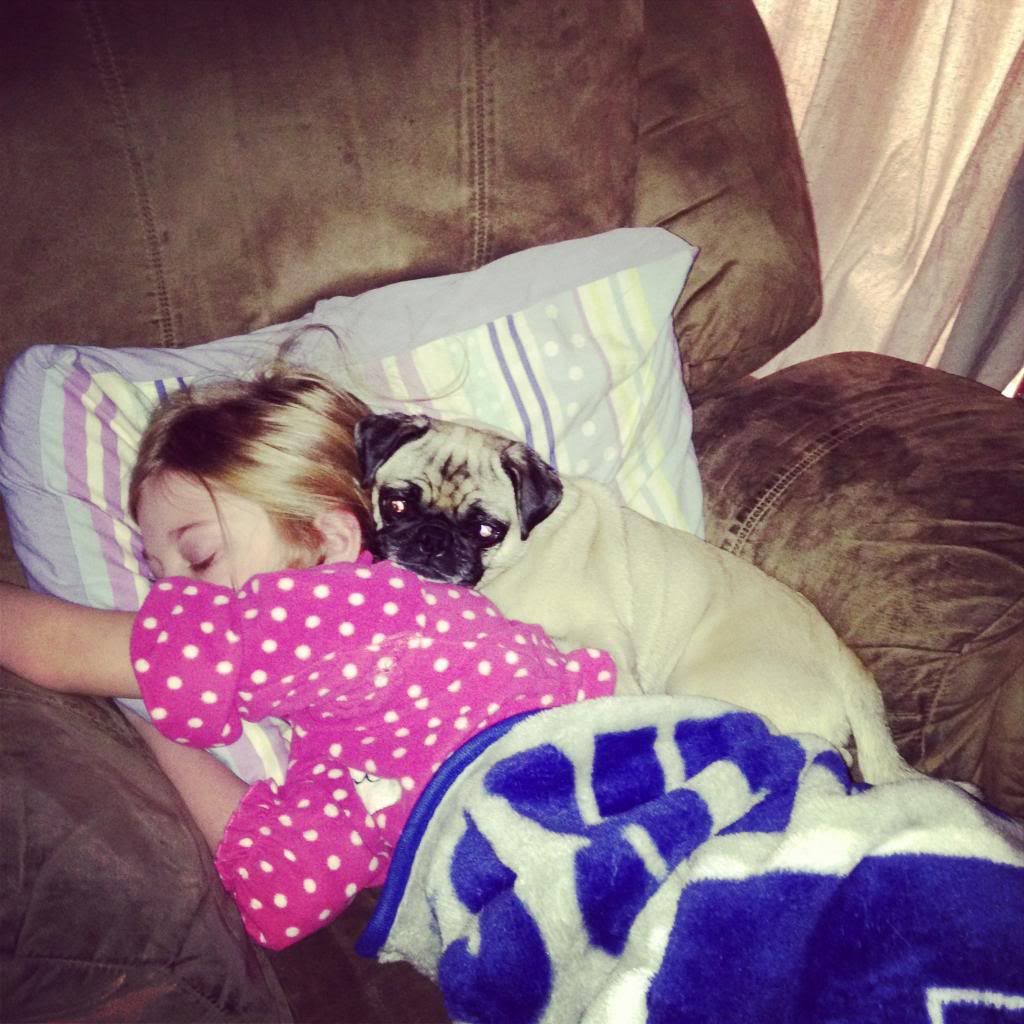 Then? Winter came to the South wreaking all kinds of havoc so schools closed 4 hours early. Naturally, I missed my normal grocery shopping day while being home with the sick girl and we were out of milk.
Nothing scares me more than going to the store in the South for essential items when there's a threat of impending Snowmageddon and possible Ice Capades 13. But we were out of milk so I put on my brave-big-girl-panties and went to the store for the necessities which also included more WoodChuck. You can't run out of adult beverages if you get iced in.
Hubs also left Wednesday for a few days out of town for business. Oh happy happy joy joy. I just ADORE being the only responsible adult in the house to go from basketball twice, parent meetings for ballet and handling PTA business. Yes, this is where a sarcasm font would be handy.
Now excuse me while I go look at the calendar, gulp down a gallon of coffee and try to figure out what I should be doing right now.