To say I don't handle death well is an understatement. I just can't cope with it so I ignore it until it slaps me in the face and cripples with me the raw pain.
And that's where I was that Thursday when I walked in my house without my dog I adored.
I felt guilty that maybe I missed something or could have handled it differently.. that maybe somehow it was my fault.
Joe's cousin was with us that night at the Vet's office. She held my hand and hugged me while I cried the ugly cry in the office.
That same cousin stopped by our house to drop off Christmas gifts on her way to work. Only one of her presents was only going to be here for a trial basis.
Friends.... I'd like you to meet
Olive.
She's a 4 year old Pug who's previous owner no longer wanted her (for whatever reason I have no idea. They must be CRAZY.)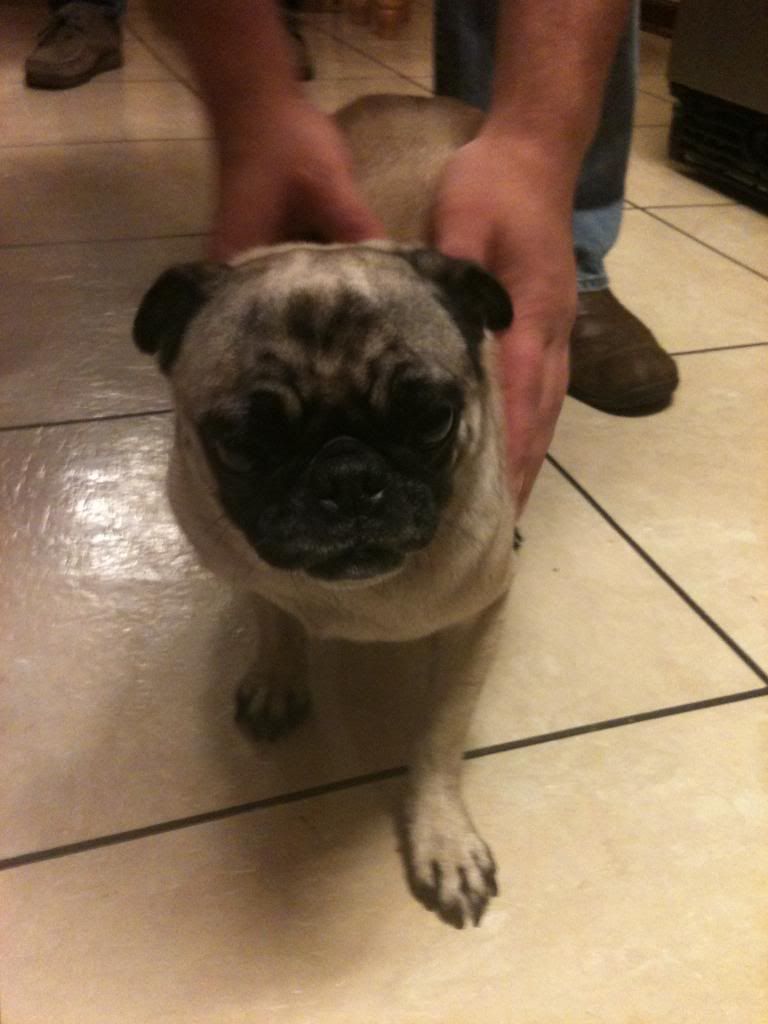 first time in our house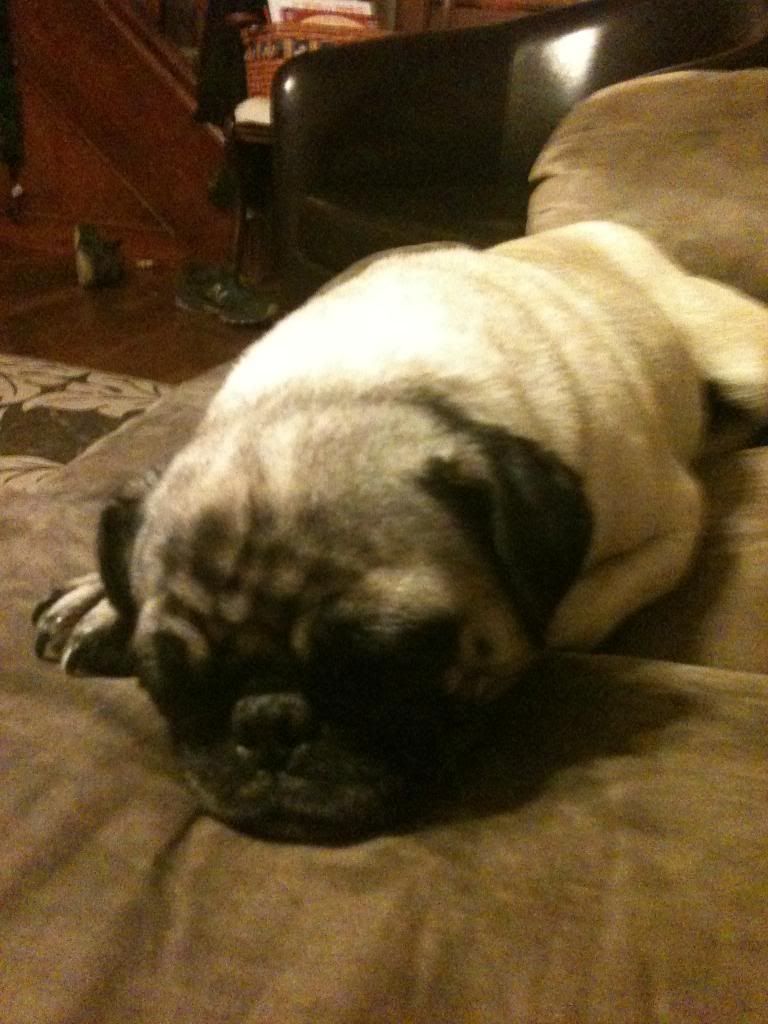 napping on the couch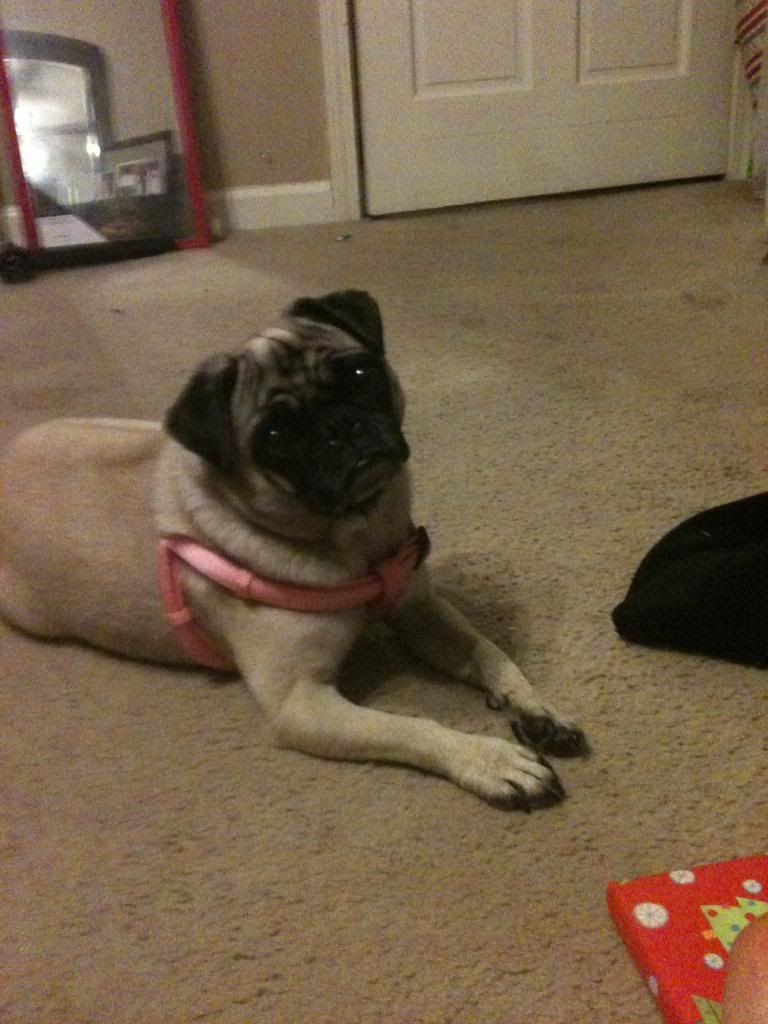 helping me wrap presents
From the moment she entered our life, all she's wanted was to be snuggled and cared for. I wasn't crazy about the idea of getting a new dog so soon, but I'm glad this one found us. She's gone from never getting any attention to a house where all the people want to love her all the time. There may also be a Yoda costume en route that I found on clearance while shopping online. Yes. I'm now one of the crazy ladies who puts clothes on her pet.
The first night she spent with us, she all but demanded to sleep in my bed between Joe and myself. To quote my husband, "I think you're going to fit in just fine around here. You're small and bossy."