One of my favorite movies is 16 Candles with Molly Ringwald. I don't know what girl who WASN'T in love with Jake Ryan.
I remember being a kid, watching it thinking that 16 was just so ADULT. There was something about that age that seemed so magical. It meant cars, parties and mostly boys.
Even now as an adult, there's still something special about turning 16. It's one step closer to being an actual grown-up. But it doesn't seem possible that my own kid is turning that very age.
How is it that I'm adding that many candles to my first born's birthday cake today.
So for the boy who made me a Mother...
Happy Birthday
Wow. Today is your Sixteenth Birthday. I can hardly believe it's been that long since the nurses placed you in my arms and I took one look at you and fell hopelessly in love.
Today you are 16. You're ready to get your driver's license. Soon, we will be looking at colleges and deciding a path for your career. There's talk about about moving away or staying close to home. Part of me wants you to go out and conquer the world, experience college in the dorm on your own in a way I never got to. But the mommy in me wants you to stay here, close to me where I can protect you.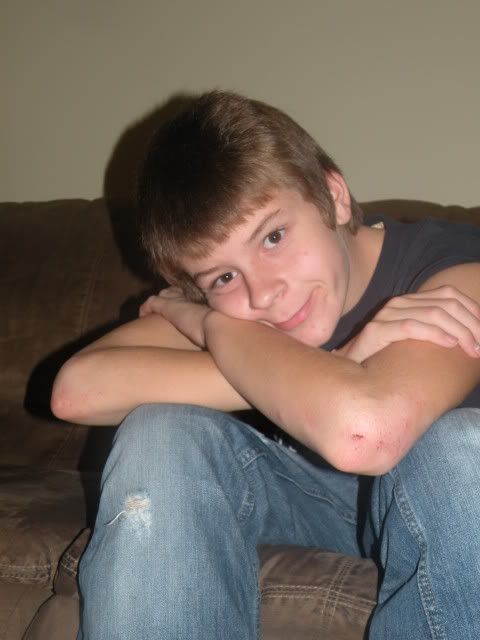 I want to put you in a bubble and shelter you from all of the ugly and pain that's in this world, but I also know that experiencing those things are part of growing up.
So my wish for you on today (and for all of your days) is for you to learn and experience life. I want you to become the best you that there is.
I want you to know struggle. I want you to know the worth behind wanting something SO much that you're willing to work for it. Nothing worth anything in this life comes easy.
I wish for you to know enough heartache to appreciate the joys in life. There's a saying that says, "you can't have a rainbow without rain." In order to know happiness there must also be sadness. While I would love for you to know joy without pain, I know it's not possible. I hope instead you learn to relish in the happy times without having to endure too many of the bad times. Please have wisdom to face these battles carefully.


Also, I wish for you is for participation. Live your life. Don't sit around waiting for it to happen. Those are too many moments wasted. This life we have is an adventure. Enjoy the experience.



But most of all I hope you have the knowledge to know how very much you are loved.
You are growing up right before my very eyes. And I am so very proud of the man you are becoming. Part of me will always see you as my little boy.
I'll love you forever; I'll like you for always; As long as I'm living, my baby you'll be.
BIRTHDAY 12
BIRTHDAY 13
BIRTHDAY 14
BIRTHDAY 15