I wrote possibly one of my favorite posts ever for today. But it isn't going to be displayed here because I wrote it as a guest post for
Neely over at A Complete Waste of Make-U
p.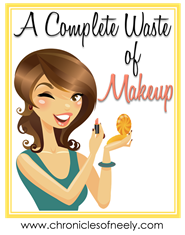 Although he's in high school, when I look at him I still see this sweet face.
But really? This is what he looks like..
at the Air & Space Museum
Freshmen Football Banquet
For the record, he has been dating the same girl for almost a year. And we absolutely adore her. She's the sweetest young lady. So the post isn't about her.. just all of the other girls out there. And for the ones who are thinking about the middle son who is nearing his teen years quickly.
I am begging highly recommend that you head over to Neely's &
read my post.