Be a doll & bring one too!
It's J's birthday & she wants to see you.
This past weekend was J's birthday party. Since we're surprising her with a trip to the actual American Girl store in Chicago next week for her birthday, I thought it was fitting to have a doll themed party.
I intended for the party to be small & simple. Of course, I went above and beyond. But hearing her tell me, "I'm so glad I had a party Mom. It was SO much fun!" made all the hard work worth it.
Warning: there will be picture overload.
A girl and her doll in front of the streamer wall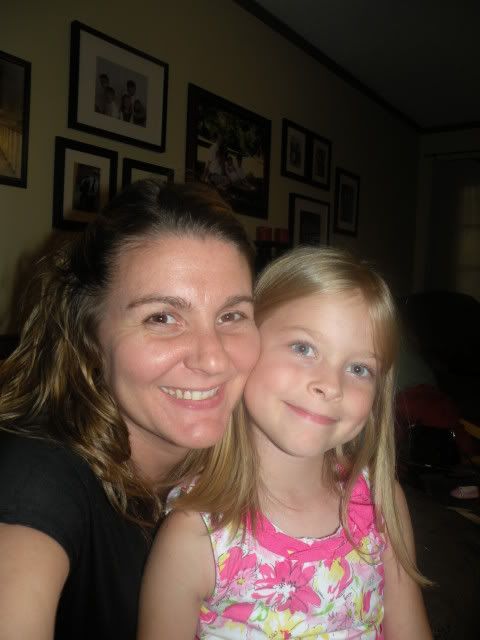 My Little Doll

Treat Table: Cake, Cupcakes, Doll Goodies & Favor Bags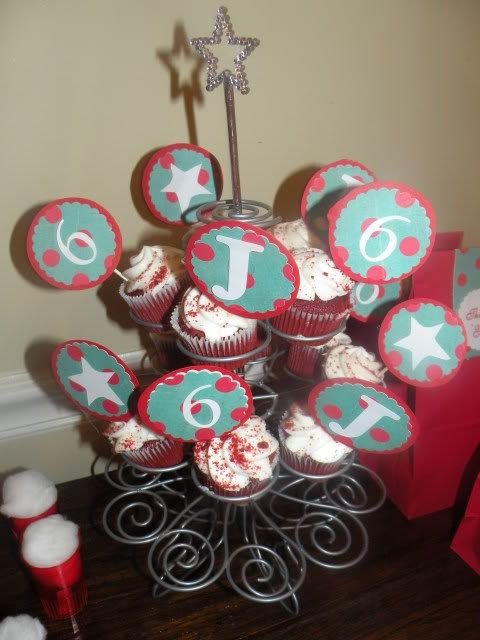 Red Velvet mini-cupcakes with toppers


Favor Bags, tag made by me.

doll size Comp books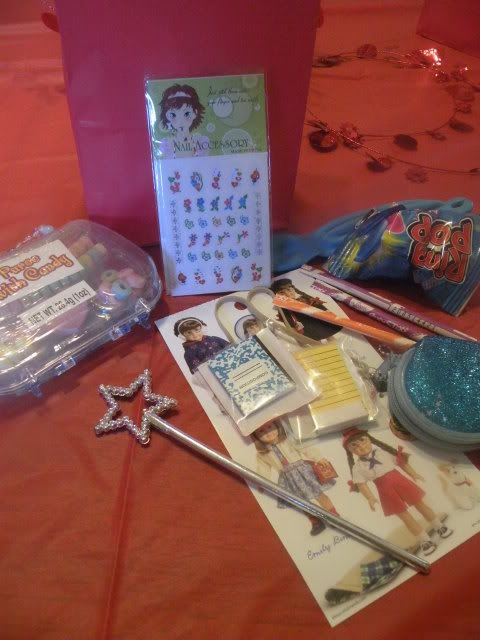 the Goody Bag treats.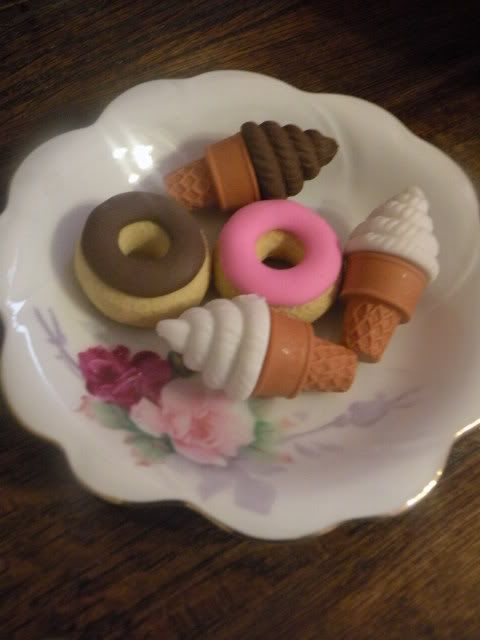 tiny doll size treats

The Birthday Banner

making a wish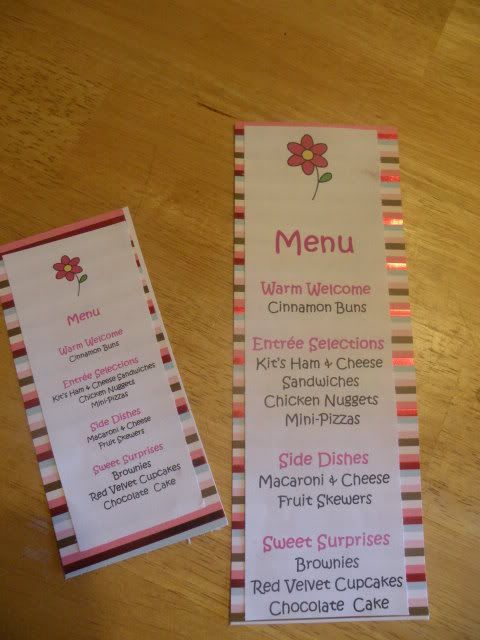 Our Menu: one for the girl & her doll
Jolie2 in her tutu & party hat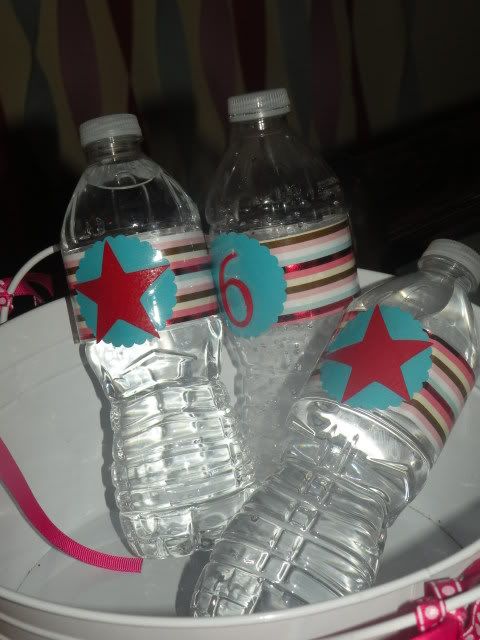 Water Bottles for the Moms with handmade coordinating labels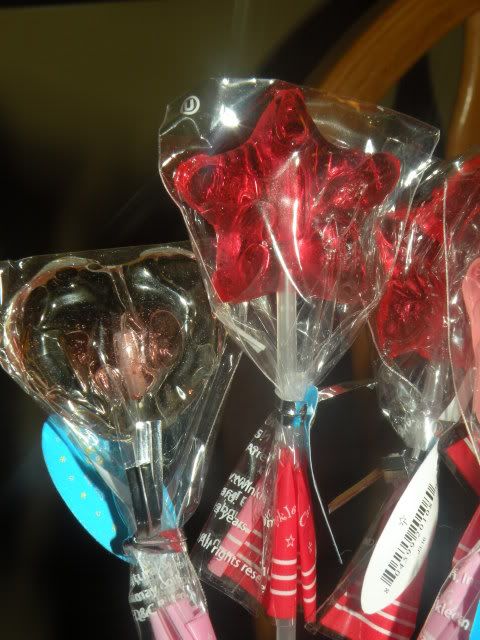 Star Suckers that were table decoration & each girl took home with her.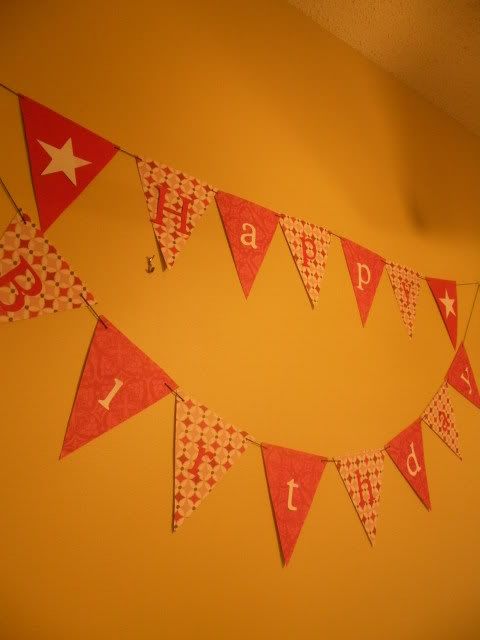 Happy Birthday Pennant Banner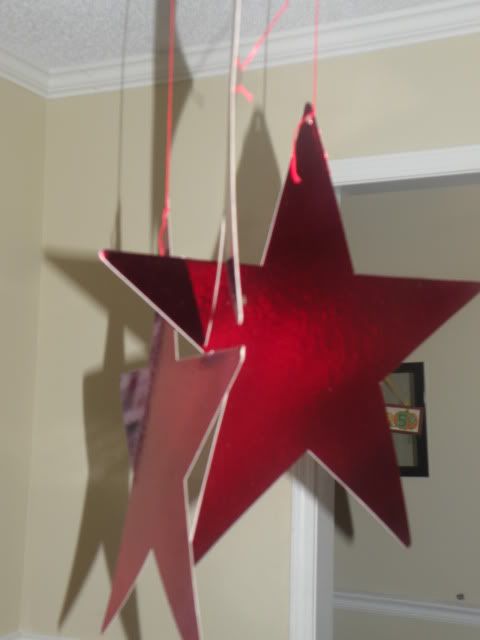 star decor hanging from ceiling over party table
pinwheel banner
This party was so much fun to plan. From the tutus to the water bottle labels & cupcake toppers, it was probably my favorite party. I intended on taking a picture of all of the girls with their dolls in party hats, but we were so distracted having a good time that I completely forgot until after everyone went home.