Awhile back the amazing Shell hosted a link up party all for the moms & showing off their lovely baby bumps. I loved it.. I love looking at maternity pictures. I didn't participate because as much as I loved growing the little people, I had very few pictures taken during each pregnancy.
My lack of baby growing pictures is one of my only regrets so it's always the first piece of advice I give to a newly pregnant mom: TAKE LOTS OF PICTURES OF THE BELLY!!
Anydiapers... When Shell announced that she would be also hosting a follow-up party for pictures of the final product (the baby, Duh!), I knew I had to be included. Because in what I lack of pregnancy pictures, I more than make up for in newborn/baby/infant ones.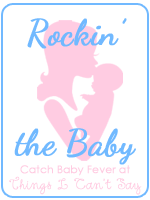 Here's my first born.. I know there are much bigger babies than his 8 lbs, but to me? It was huge. He's one of those that never had a true growth spurt. He started and just never stopped.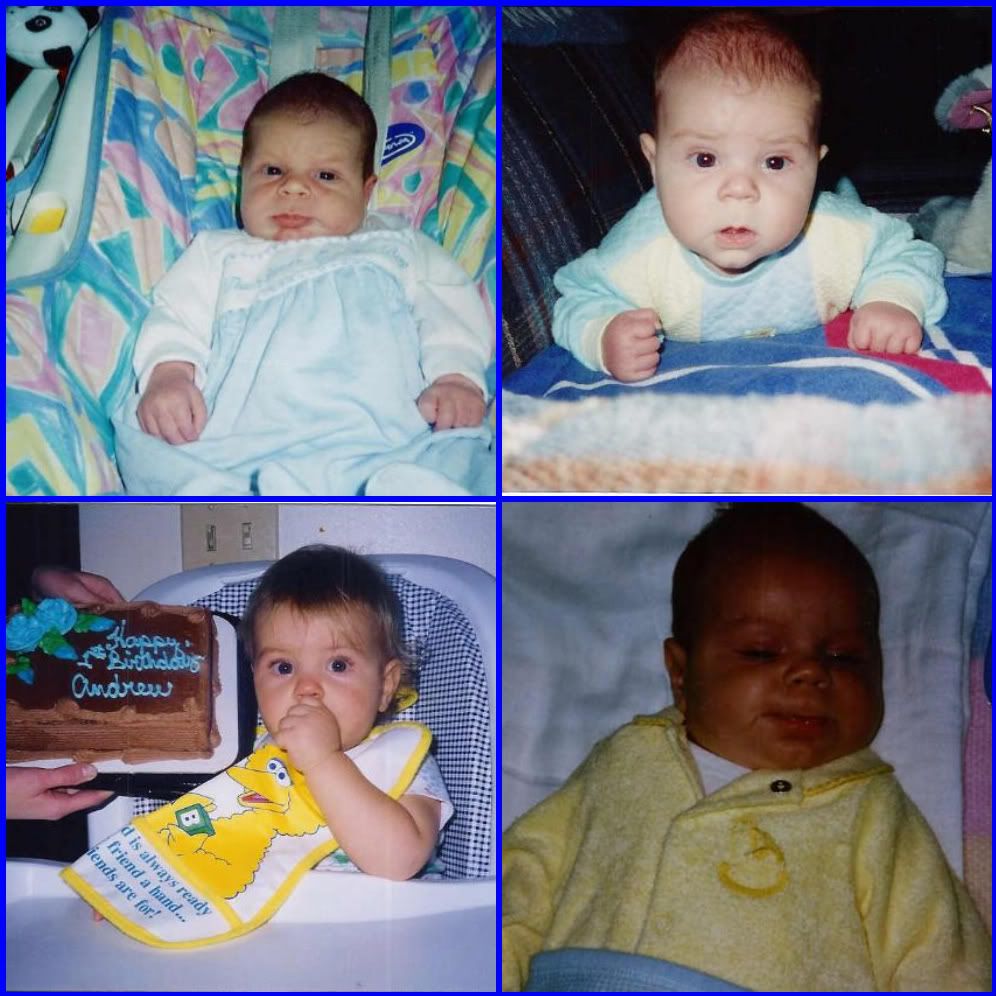 And here is one of me & hte little guy when he was 5ish months old. It's one of my favorites.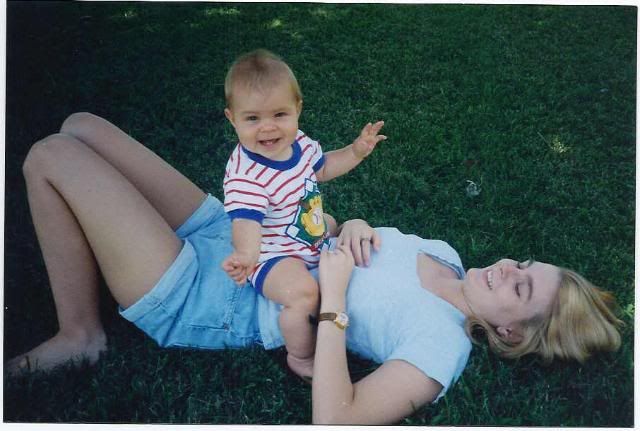 You know how they say you never take as many pics of the second baby as you do the first? Well, they're right. And the ones I do have of N as a baby a stuck in a digital limbo on a scratched disc. These are the few that I could find.
Much smaller than his brother (and 3 weeks early), #2 weighed 6 lbs 11 oz. After the monster baby, I thought this one was TINY.
Thanks to the great invention of the digital camera, my third baby does not suffer from the same picture less fate as her brother. There are literally hundreds of images of her sweet, fat face.
The smallest of the 3 at only 6 lbs, Cheeks wore preemie clothes until she was 8 weeks old. She was always so small and compact. It took her well over a year to get to the 20 lbs mark.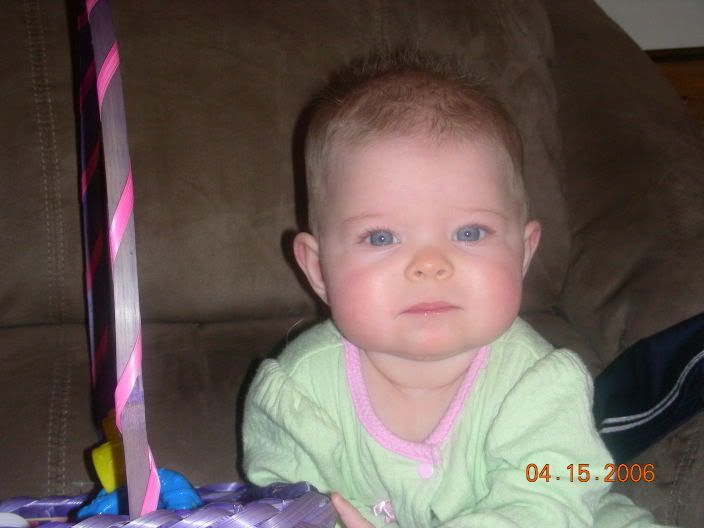 Very first Easter
and my very favorite: one month old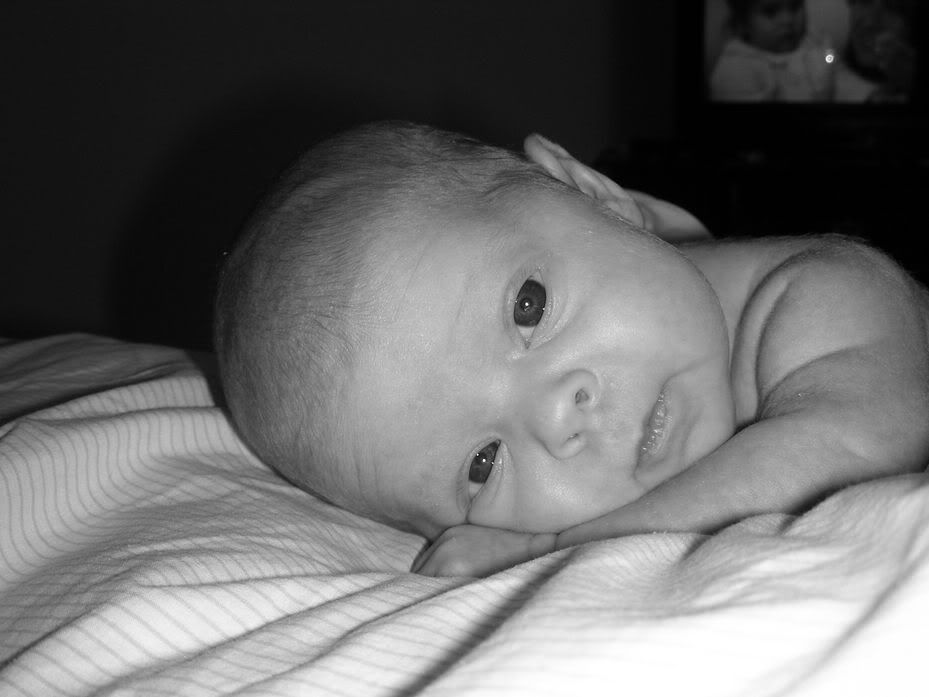 Can you tell who this little girl is??
Walking down memory lane in pictures sometimes makes my ovaries hurt. Looking at the happy faces and sleeping babies makes it so easy to forget the teething, explosive diapers, sleepless nights, unexplained fevers, colic... The happy memories captured on film make it all seem like a dream.. One that I would do over again in a heart beat.