Kirk Cameron: Growing Pains-one of the best shows ever. The Seavers were one of the families I always wished I had.
I had every single one of these posters on my walls growing up.

Do you remember this episode? Where Mike plans on cheating for the test, but then doesn't need to.
John Stamos: I watched Full House every Friday night religious. I loved my TGIF. And for the record, why didn't any of my uncles look like this?
Michael J Fox.. he was a combo movie & TV.
Saved by the Bell: loved Zac. Saturday mornings were awesome b/c of this show.
He was a 10 year old girl's dream.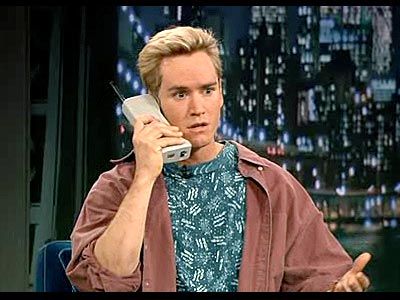 Love the cell phone.


He def. grew up very well.

90210: One of the best shows of my generation. Whether you were Team Kelly or Brenda, you were a fan. In the beginning, the show covered topics such as teenage sex, suicide, drugs & other issues. We all remember the episode where Donna is trying to convince a group of parents to allow condoms at school by using the swimming pool with kids analogy.
Brandon was my favorite.
But this is also yummy.


Fred Savage: I always wanted a boy like Kevin to live next to me, but only if he crushed on me like he did Winnie.
The Wonder Years was an awesome show. I wish they would air reruns or put on DVD so my kids could watch it. It gave us some great lessons & even better quotes.
Growing up happens in a heartbeat. One day you're in diapers; the next day you're gone. But the memories of childhood stay with you for the long haul.
All our young lives we search for someone to love, someone who makes us complete. We choose partners and change partners. We dance to a song of heartbreak and hope all the while wondering if somewhere and somehow there is someone searching for us.
Our memory is a way of holding on to the things you love, the things you are, the things you never want to lose.
When you're a little kid, you're a little bit of everything: artist, scientist, athlete, scholar … sometimes it seems like growing up is the process of giving those things up one by one. I guess we all have one thing we regret giving up, one thing we really miss … that we gave up because we were too lazy or we couldn't stick it out or because we were afraid.